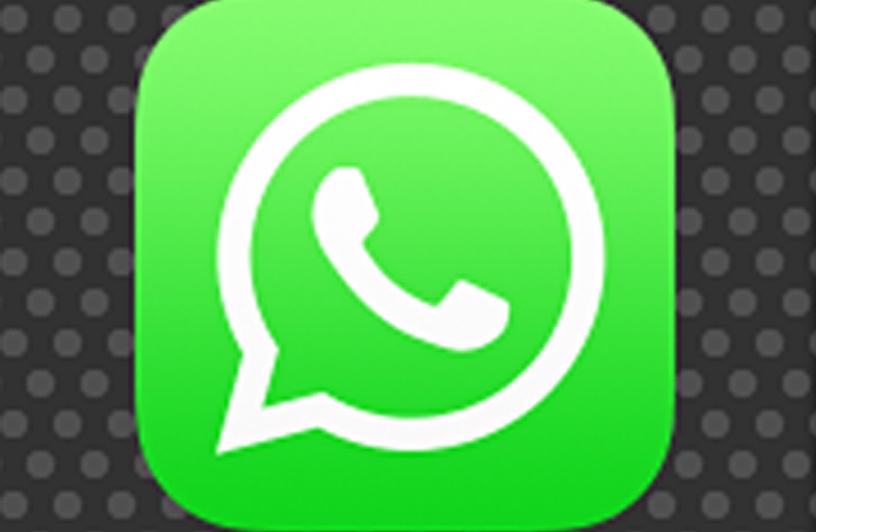 Whatsapp is a very popular messaging app which is used worldwide. It is the trendiest app for smart phones today and is very fashionable too. We all are having a smart phone owes Whatsapp installed in. Though there are many messaging app wandering in the market and competing with Whatsapp but here Whatsapp .is taking control over the market. Here we are giving you some Whatsapp tricks to use. Read and work them out: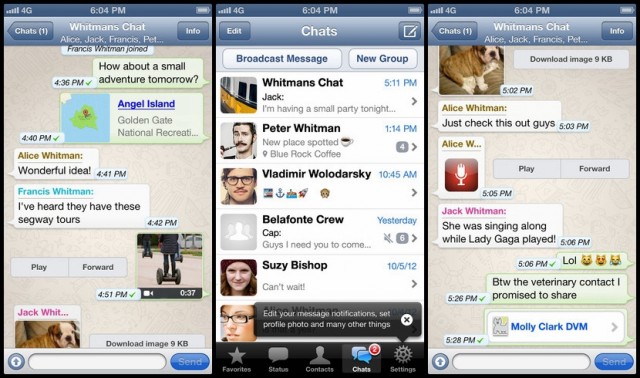  You can hide your Last Seen time: Whatsapp shows "last seen" time at the bottom of the conversation which shows the last time you were online on Whatsapp. Whatsapp for Android allows you to hide your last seen time. There is no need to run after other apps to hide your last seen.
 Lock Whatsapp with Password: We generally have some personal chats on our Whatsapp and we don't wish others to read our personal messages. There is an app to secure your Whatsapp from others. The best app we have found is Whatsapp Lock. You need to just download it and put a safety guard for your secrets.
 Recover Deleted Messages: Now you can recover your deleted messages on Whatsapp. Whatsapp by default stores all your conversations and activities on your SD card. It has proved to be very useful. All you need to do is, Go to: SD card > Whatsapp> Databases and look for two files- msgstore-yyyy-mm-dd.1db.crypt5 and msgtore.db.crypt While you cannot open these files with a text editor, since they are encrypted, you can use Whatsapp Xtract to read your Whatsapp database on your PC.
 Send two images as one: If you use Whatsapp user, then you might have seen a trick where you see one image and when you click on it you get different image. This trick can be achieved with the help of an app called FhumbApp for iPhone and MagiApp tricks for android. By using this, you can hide two images in one.
 Get Contacts Profile Pictures: While checking out your friend's profile picture, there is no way to store it as Whatsapp doesn't have any open to save the image. Whatsapp saves all the profile pictures which you can find in SD card> Whatsapp>Profile Pictures. You can have it easily.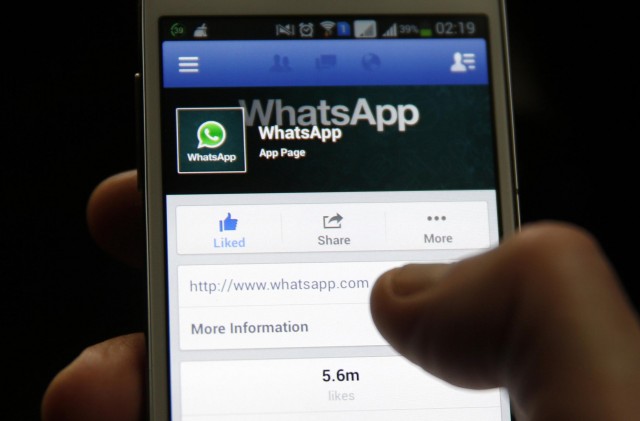  Create a fake conversation: If you have ever seen a screen shot of fake conversation made between Salman Khan, Akshay Kumar, and Jacqueline Fernandez on Facebook or any other social network and you might end up banging your head thinking how they do it? Well it is very easy. Download an app called What Said and easily create fake conversations of celeb to play pranks on your friends.
 Hide Profile Picture: A profile picture on any account makes it easier to recognize you on any network. Now if you wish to hide it, then download and install a simple app called Whatsapp Plus and there you go online with a hidden profile Picture.