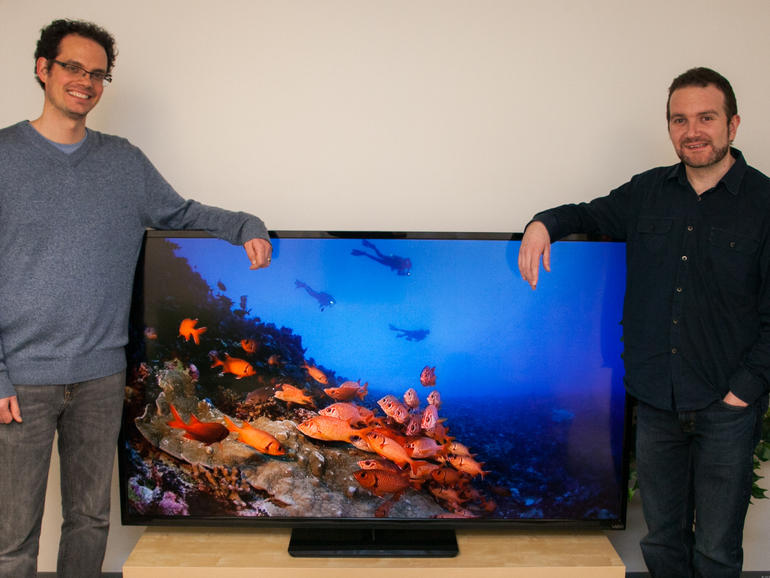 This week in New York City, Vizio exposed the first close-up look at their newest line of 4K Ultra HD TVs, the P-Series. The special focus was given on the biggest model, the impressive 70″ P-Series Ultra HD Full-Array LED Smart TV. This is a very impressive set being sold at a very impressive price, making it clear that Vizio wants to keep both their premium and low-end level competitors on their toes. Since Vizio launched, it has been a consistent disruptor in the TV space, generally offering far lower pricing than its top-tier competitors and far greater quality than its value-priced rivals. The P-Series shows they're ready to sell the masses a good, cheap flat screen again, only this time it'll be 4K.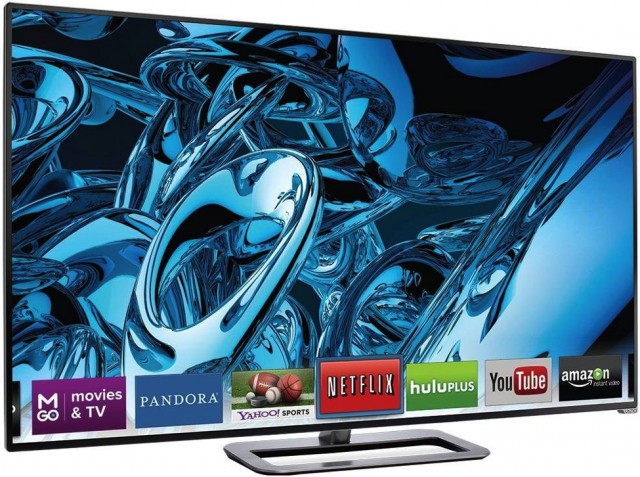 Visual horsepower: In addition to the 70″ model, the P-Series is now featuring 50″, 55″, 60″, and 65″ units, all of which feature discrete up scaling processors to boost graphical performance. 4K sets need to push four times more pixels than their 1080p counterparts, which can put a strain on a TV's image processing engine. This is why you may see image tearing and pixilation; especially during fast on-screen motion on low end sets. The demos Vizio ran on the P-Series sets showed impressive fast-action performance, as well as the bright, vivid detail we've come to expect from better 4K sets. Vizio says this is due to the proprietary V6 six-core processor that drives the screen, consisting of a quad-core GPU along with a dual-core CPU. In addition the sets contain a separate motion and picture-processing engine. Contrast: The P-Series also differentiates itself with the inclusion of local dimming, eliminating the contrast-diminishing background glow that can mar edge-lit sets. Vizio's 5 new P-Series sets all feature local dimming and produced very impressive black levels in shootouts against competitive, edge-lit sets. The 70″ set offers 72 local dimming zones. While the black levels on these sets were very impressive, some of the content we viewed on them did appear over bright, though some of that may be due to the source material.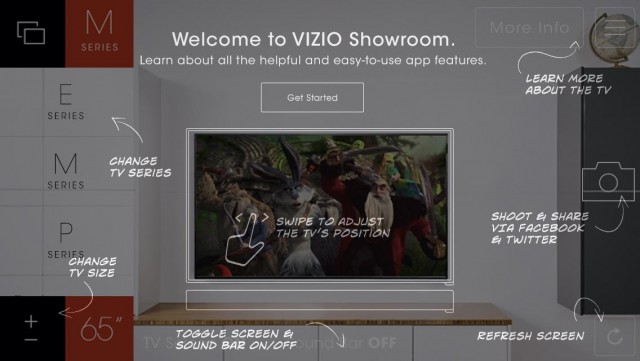 Tech Terms: Vizio is offering a fair bit of future-proofing. All sets in the line feature 802.11ac dual band Wi-Fi, which should enable streaming of UHD content as more services follow Netflix's lead and begin offering it. In addition, one of the 5 HDMI ports is HDMI 2.0, enabling 60fps throughput once 4K optical players begin to hit the market. The P-Series TVs also offer de rigueur smart TV features, with built-in apps for Netflix, YouTube, Hulu Plus Pandora and more, as well as the ability to play content from mobile devices.
Price: In a market where larger 4K sets were only recently going for prices north of $7,000, the MSRPs on Vizio's P Series are almost shocking. With the 50″ going for just $1000, the 55″ for $1400, the 60″ at $1700, the 65″ at $2200 and the 70″ at $2500, its clear that Vizio wants to move some TVs this fall. Still these prices put Vizio hundreds or even thousands of dollars below their competition at each screen size.