Software
Download and find the solution for your problem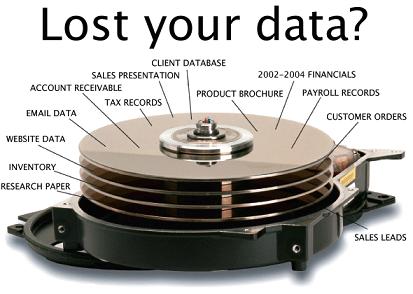 Everyone made a mistake in our life. Some time it happens unfortunately. We are not even mean to do that… like that some time we unluckily deleted or lost our important documents, data's, images or your favorite things form your PC's, Laptops, mobile phones or any other devices.. You felt yourself like stupid, sick, and much more…
Here is the solution for your problem. Data Recovery Wizard is the utility software for Microsoft Windows which is designed to recover all your files and data's in the ill-fated incident of data loss, by reason of either human error or computer problems. EaseUs supported by Windows 2000, XP, Vista, 2003, 2008 R2 SP1, Windows 7 SP1. This Data recovery Wizard is developed by EaseUs on 1 October, 2005.
It is the number one backup solution having lakhs of users. EaseUs is not only the name it really works easily. It's a very helpful tool. It has 1 GB fully functional freeware recovery limit with paid upgrade.
This recovery wizard is used to recover the data's from hard discs, memory card, USB drives and all other storage devices and also from File Allocation Table (FAT), New Technology File System (NTF), and Extended File System (EXT).
Recovery operation can be done in three ways:
Deleted file Recovery operation
Complete Recovery operation
Partition recovery operation
Deleted file recovery Operation:
This type of recovery operation is used to recover only the deleted files. It helps in such cases like if you deleted a file long back & recently deleted file. You can get back your erased data's until it over written by new data.
Complete & Partition Recovery:
This operation is used to recover the file or folder which is incomplete, corrupted or formatted. Sometimes you felt like something is wrong with the file for an example: you couldn't access the file not even you delete it. In this kind of situation you better go for complete recovery operation. In partition recovery is used to recover the lost data from undesignated space or any changes happened in partition structure may recover.
EaseUs FileSync Software:
EaseUS File Sync software is user friendly program. It is a synchronization tool for windows. Which is used to co-ordinate all your data with your local system, File transfer protocol and dependable device to manage the manifold cloud accounts.
It is focus on soft to handle and easy to use. It is capable with an envisioned link and upright the user experience to ensure the user friendliness with the general customer. But with some fundamental arrangement options to be bother about.
EaseUs Evry sync supports FAT12, FAT16, FAT32 and NTFS file systems, IDE, EIDE, SATA, ESATA, ATA, SCSI, iSCSI, USB 1.1/2.0/3.0 disk, and also it supports dynamic disk, GUID partition table system (GPT), Master Boot Record (MBR).
The main feature about this EverySyn is easy to synchronize your data's, backup and share your files and folders.
And also it is mainly used in Network synchronization, FTP synchronization and cloud Synchronization.