Gadgets
Best Household Gadgets For Each Room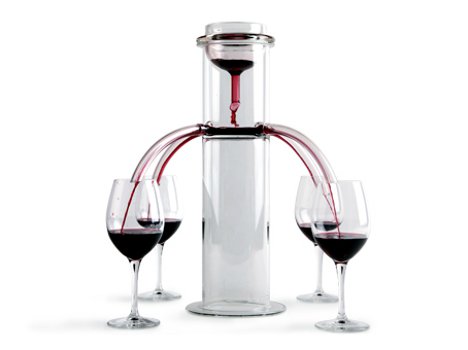 If you are looking for a way to refresh your home for the summer and impending autumn months, why not invest in one or more ingenious gadgets for the house.
Bedroom
TV beds are a good way to avoid craning your neck to watch a film, and avoid taking up too much floor space for a TV because you're trying to find a suitable surface to set the screen down. It also saves space on the wall, seeing as these days, flat screen TVs come in incredible sizes with their increased affordability. You would be surprised at how hard it is to find both suitable positioning and space for a TV in a reasonable sized room. A built in one for your bed solves all these problems and helps maximise usage of your room.
Bathroom
Ever thought about somewhere you can store your wine or bubbly, for when you want to treat yourself to a home spa day, sipping a glass in the bath? Well now you can with refrigerated bathroom cupboards designed to store cold drinks and keep your medicines cool. They add a stylish and convenient functionality to an often overlooked space.
Or what about shelling out on LCD shower panel, allowing you to control heat and water flow as well as stream music? These are just a few of the currently available gadgets that we expect to be part of the trend towards the 'smart bathroom' for 2017.
Kitchen
If you've cried many a time over chopping onions or found you've over estimated the amount of food you needed to prepare, try the Nutri Ninja Stackable Chopper. It quickly chops, grinds or blends vegetables with its portable blades into its stackable and sealable pods, where you can store it and keep it fresh for later use with the provided lids. Cleaning is easy too with all parts being removeable.
Fitness
The market is awash with wearable tech from the Fitbit to training apps downloadable to phone. Looking into the future there are some quite astounding contenders for next year's market. Somewhere at the upper end of the scale (around the £450 mark), the Naked 3D Fitness Tracker is a full length mirror with a built in body scanner. It uses Intel Realsense 3D body imaging technology to then send data via Bluetooth and Wi-Fi to its mobile data app. A turntable rotates a 3D image when you step on it and the data is collated via app to track your goals progress.
Living Room
Possibly the most important sanctuary in your house if you haven't a conservatory or garden, the living room might need reinvigorating – beyond a lick of paint. The TV is the most used and connected-to device in the room, and this may be via laptops or games consoles. Navigating all these connections via the remote might be a bit time consuming, but you can now operate multiple devices through the TV at one time; the Logitech K830 illuminated Wireless keyboard for your living room uses a Wi-Fi capable TV, and Bluetooth to operate connected windows and android devices via its hotkeys. It even has its own backlight and touchpad for ease of use.
In no time at all then, you can update your home for years to come with a few well-placed gadgets.