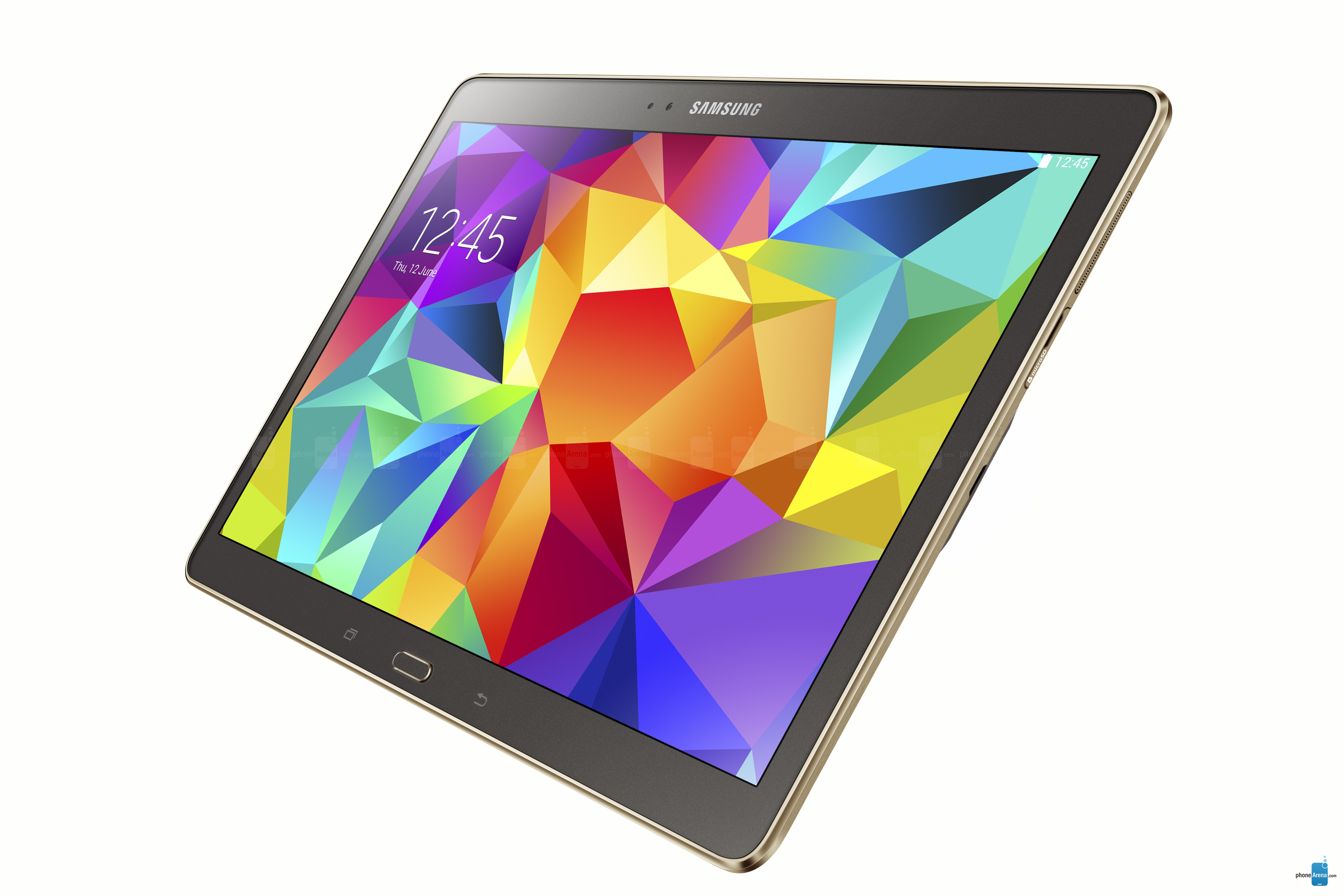 Samsung Galaxy Tab S 10.5 is the new member of the recently announced tablet family by Samsung. This tab capitalizes on the world's only 10.-inch Super AMOLED screen panel and plans to get on the top of the tablet hierarchy, currently which is dominated by the Apple iPad Air. Samsung, which is the best South Korean manufacturer, has thrown some of the best hardware out there in the market into the tablet's ultra-slim body, headed by stunning and shining Super AMOLED display with the Ultra High resolution of 2560×1600 pixels. The increasingly mandatory class-leading tablet user interface based on the latest version of Android KitKat is on the stage and there is an ample of it to satisfy even the most dormant user. It is a very promising tablet. It is easy to use with a better storage capacity. You can use a lot of messengers, you can call, and you can also use Skype.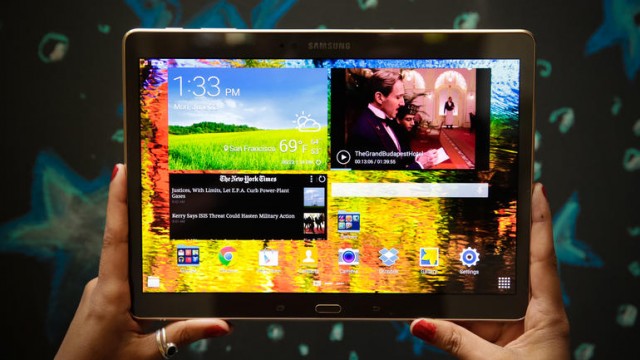 Some of its key features are: It has got a 10.5-inch Super AMOLED display with a resolution of 2560×1600 pixels. The Wi-Fi only version comes with Exynos Octa 5420 chip set; quad-core Cortex-A15 CPU; Mali-T628 GPU and 3GB of RAM. The LTE (Cat.4) version comes with Snapdragon 800, quad-core Krait 400 @2.3GHz, Adreno 330 GPU and 3GB RAM. With 16/32 GB of built-in storage, the external storage of this Tablet is via the micro SD card slot. It has got 8 megapixels camera with LED flash; 1080p video recording; and a 2.1 megapixel front-facing camera. With all these features, it has also got a built-in fingerprint sensor. The Tab has IR port for remote controlling processes and has Built-in stereo speakers. It has a battery with 7,900mAh power and a fantastic light and slim for its size. It runs on the Android 4.4 KitKat with Touch Wiz UI; and has a split-screen which is the best at multitasking. A number of free premium content subscriptions are out of concern. Also, there is an optional docking station with a matching finish and a full QWERTY keyboard. Some Samsung fitness and health applications are available for Samsung wearable devices may not be compatible with these Samsung Tablet devices.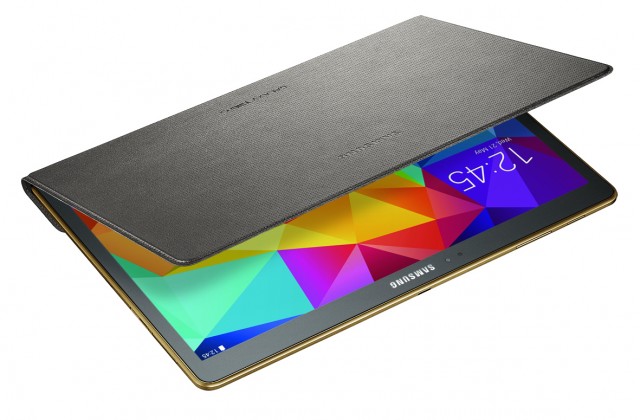 If we talk about its battery life, the results are based on lab experiments. Battery power consumption depends on factors such as network configuration, signal strength, operating temperature, features selected; vibrate mode, data, browser use backlight settings, etc. However, there are some limitations of this device too.
Limitations:
• The available color schemes might not fit into every taste.
• Android still lags behind iOS in terms of tablet-optimized apps
• GPU performance is not up to the marl and leaves a lot to be undesired.
• There is no NFC in the device.
The High-Resolution Super AMOLED display is no doubt the biggest highlight in this device. It is simply great to look at. The rest of the hardware in not too dull either. The available features include IR port and it is simply the great companion for the Smartphone.