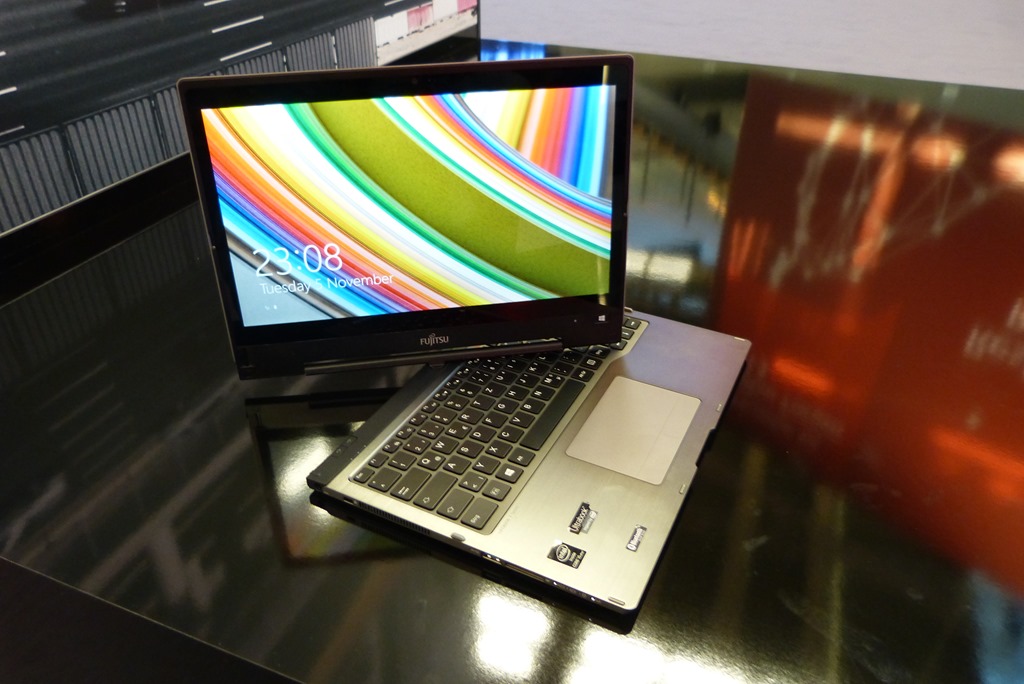 It's no slouch, and this was reflected in the constantly smooth operation when using multi programs on the desktop, editing image files in GIMP and outputting 1080p without stutter to an external 32-inch display. The performance of the machine is aided
by a nippy 128GB SSD, which ensures that the machine boots and shuts down in a little over 10 seconds. Document warriors will be pleased to learn that the T904's keyboard is up to the job of lengthy writing sessions. It's accompanied by a pleasingly responsive and very roomy click pad.
There are some things that are worth liking. It comprises of an ever bright and vibrant touch screen display that helps in making the most of desktop tasks and Windows 8.1 apps. The credit goes to the pivoting display that fortunately you can flip it round to share content easily or double it over for tablet use, which means a separate device doesn't have to be carried all around everywhere. The highly responsive keyboard is great, with low travel and well-spaced chiclet style keys. It is being paired with the roomy click pad and the best part is that you won't find yourself too bothered if you have unfortunately misplaced the mouse. Performance from the Intel Core i5 processor is up to scratch and can carry out most tasks in a snap. Boot and shutdown times are also impressive and the credit for this simply goes to the nippy SSD.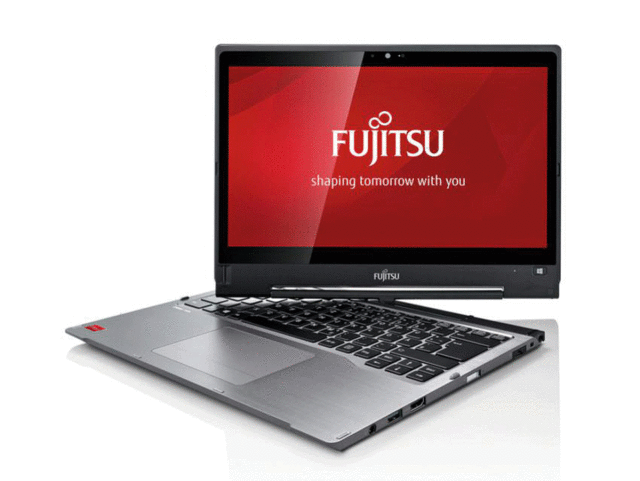 But then there are some things to be disliked about it as well. It does comprises a kind of display which can be fully rotated and flipped over into tablet mode but the worst part is that the device can feel unwieldy and also, it offers a compromised experience compared to using a standalone tablet. The T904 is also fairly pricey compared to competing 2-in-1 Ultra books taking into account the meager 128GB of storage onboard. While the machine doesn't stumble during the real world benchmarking tests, the modest Intel HD4400 integrated graphics solution means that graphically demanding tasks are off the menu.
Final Conclusion:
So, the pros of the T904 are that it comprises of the rotating mechanism, a vibrant display, comfortable keyboard and a number of specific communication options. And the cons of the T904 are that it is a little stout in tablet mode. It skimps on storage. And it is pricey as well. All in all, quite literally, for business users who are looking for a flexible convertible then surely the T904 is a smartly designed convertible Ultra book that is solidly constructed, that possesses a fine display and more than enough power to crunch through day-to-day tasks. It sports a hefty price tag, but for enterprises users who would benefit from the 2-in-1 form factor and would take advantage its extensive communication features, there is a lot to like. It is definitely a flexible enterprise convertible that comes with a vibrant rotating display and a strong set of security and communication options. On the other hand, it's not hugely comfortable in tablet mode and comes with a high price tag.