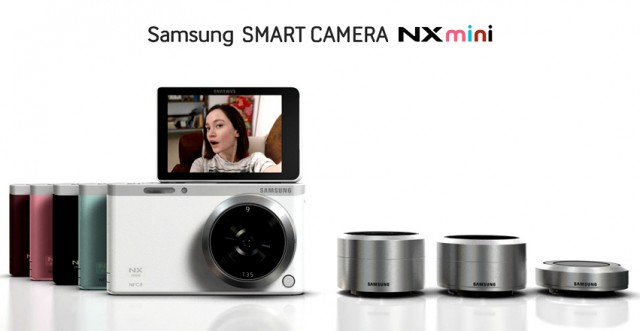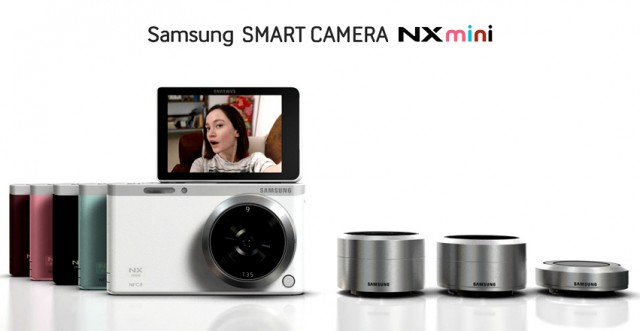 The wait for camera buffs is finally over. Samsung has launched its NX mini-series in India, whichwere revealed in March. Amazon India and Samsung have collaborated to provide through Amazon store as an exclusive deal. Let us have a closer look at the series and what it offers. The two kits launched are priced at ₹22990 and ₹27450 respectively along with a ₹1999 pouch on offer.
The Hardware and Lens
The NX mini-series currently comes in two kits – the NX-M9mm F3.5 ED Lens (the cheaper option) or the more advanced NX-M9-27mm F3.5-5.6 ED OIS lens, which feature Optical Image Stabilization. This light and thin camera possesses a full 1'' 20.5 MP BSI CMOS sensor, with 15-lens support and a NX-M lens mount adapter. It has a 3'' 320×480 screen with 180° flip. It has 6fps continuous short mode with ISO range of 160-128000 and 1/16000 maximum shutter speed. Three other lenses namely NX-M 9mm ultra-slim, wide-angle F3.5 ED lens, NX-M 9-27mm F3.5-5.6 ED OIS micro-compact zoom lens and NX-M 17mm F1.8 OIS bokeh lens were also introduced.
Features
The NX mini has features to upload directly to cloud storage via WiFi. DropBox integration offers 2GB free space along with 1 TB in Flickr. It also has NFC support to pair with smartphones and the auto share feature will share them between paired devices. The camera comes in a leather finish with many colour options available i.e. White, Pink, Brown , Mint Green, and Black.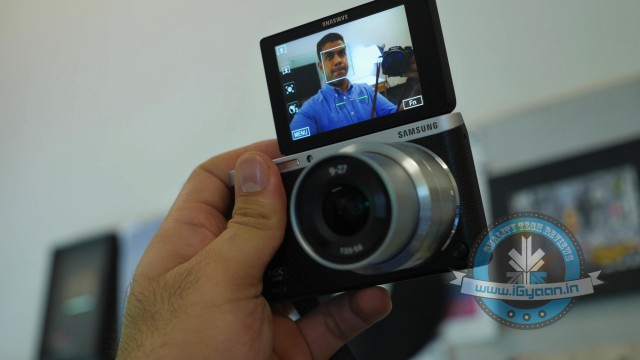 Verdict
With customer demand for high quality images increasing in the compact segment, it is time for companies to launch such compacts in the market. Samsung has heard the call and made the right decision and with great image quality along with interchangeable lenses, it can become a stellar hit owing to its superior image quality, compactness and ease of operation.