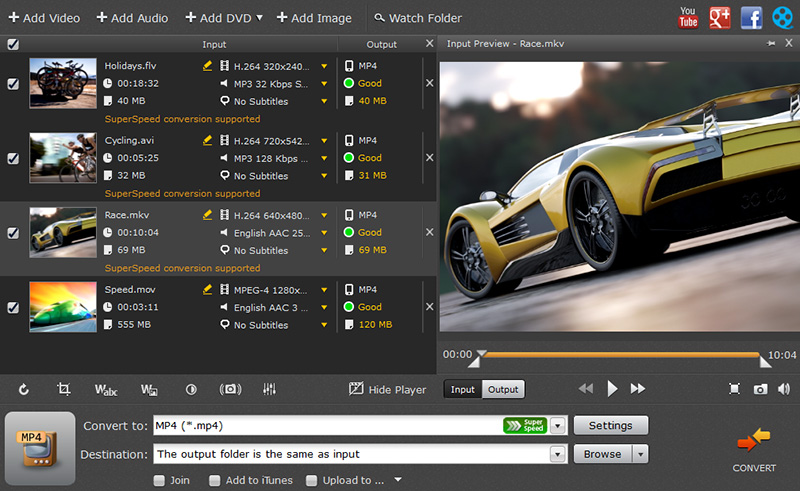 Have you ever come across a video that you just can't seem to play on your device? If so then it is a safe bet that it is in an incompatible format – and in order to play it you will need to convert it to a compatible format instead. Unfortunately the question that ends up stumping most people is: Which format should you use?
That one question pretty much sums up the reason why converting videos is so tricky. Unless you have a fairly wide knowledge of video formats and settings, it is tough to figure out exactly what format and settings you should be using for any given device. Rather than giving yourself a headache trying to figure it out though, using Movavi Video Converter will provide you with an easy alternative.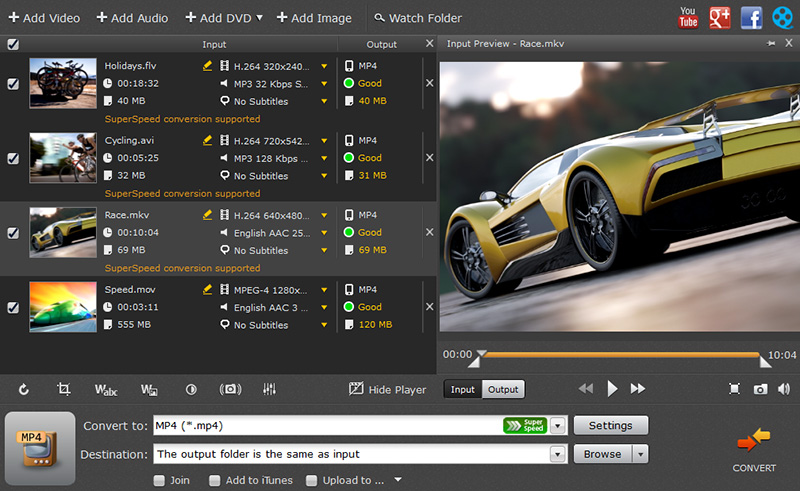 To put it simply, Movavi Video Converter is a video file converter that is designed to make the task of converting formats that much easier. Using it to convert videos is a simple 3 step process where you load the video, select a format, and click a button to convert it.
While that is already pretty straightforward, the software actually simplifies it even further by providing hundreds of presets that are designed for different platforms and devices. As such, you will be able to select a preset for the device or platform that you intend to use and Movavi Video Converter will automatically utilize the ideal format and settings for that device when it converts your video. Considering these presets include support for mobile devices as well as online video sharing platforms – you should definitely be able to find one that fits your needs.
Aside from that, the software comes with several useful 'extras' that extend its capabilities even further. With it you will be able to:
Convert audio and image files.
Trim videos into segments and merge clips as required.
Improve the quality of your videos.
Transform the frame and orientation by cropping or rotating it.
Place text fields in the video to create unique captions or watermarks.
Create animated GIFs out of video clips.
Extract audio tracks from videos.
Grab screenshots from video frames.
All of these additional features will certainly give you a lot of interesting options and position Movavi Video Converter as an excellent all-round utility for dealing with videos. Just give it a try to see for yourself how much it is capable of.